Are you looking for a property in the Shona area? Are you planning your trip to the Shonan? We help you plan to make the most of your visit! We'll arrange an appointment for you to look around a few properties so that you can get a good feel for the neighborhood. We will also help you find a personal local chef who tries to use only ingredients that are grown locally and in season. The stay at an old Japanese house with a garden lets you experience tradition and culture, which will make your holiday memorable.

You will have the whole house to yourself and a space of your own. You don't meet with other guests so you can keep yourselves and each other safe. It should be only our agent who will be present at the property you view.



 





<Viewing Property Tour>

 



Participate in the property viewing tour the "ENJOYWORKS" offers in Hayama. We'll arrange an appointment for you to look around a few properties in the area and the local guide will take you to the best spots where you can get close to and feel the beauty of the town. If you are looking for a property in Hayama, we are happy to help you find a right one.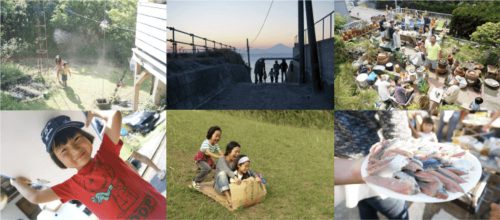 Search for Properties!

 





<EATLO (EAT LOCAL)

>

 



Tasting local food enhances your travel experience. Our "EATLO" service is the best way to find amazing local food and experience the Shonan culture.

There are many great local chefs in the Shonan coast area (Kamakura, Zushi, Hayama) who make recipes and memories using ingredients sourced from local farms, fisheries, and food businesses. A chef will prepare meals for you in home kitchens or commercial kitchens depending on your needs or preferences.

We offer personal chef services in your home or to cater your events. You watch your chef cook your food in front of you. If you see something you've never seen before, simply ask the chef what it is. The chef will more than likely give you a taste and you'll also get to know more about the local culture. If you go out to eat, find somewhere the locals eat. Our "EATLO" service provides you a unique culinary experience.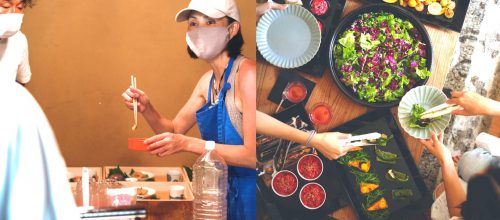 More Details!

 





<Stay at Hiranotei Hayama

>

 



"Hiranotei Hayama" is a private guesthouse with an event venue. It's a place where you can experience the charm of old Japan.

The main attraction of this 90-year-old Japanese house is the lovely old-fashioned house itself, and its Japanese garden. Alongside the traditional look and relaxing atmosphere of the house, it's a place of a gathering for families and friends. For those who want to escape from the hustle and bustle of city life, the house is an ideal holiday location - kids will love soaking in warm water of the big bath tub, and you will enjoy a cup of coffee while reading a book.

This is a private guesthouse with an event venue. You should expect events or workshops held on the property. The local farmers sometimes visit the house for growing and harvesting vegetables in the garden. It is a great way to connect with the locals. Treasure every meeting in Hiranotei Hayama.




【Cancellation Policy】
The cancellation is free of charge 8 days prior to the date of arrival, after this time we charge you a cancellation fee:
7 days prior to the date of arrival・・・50% the rate
3 days prior to the date of arrival・・・The total amount of your reservation will be charged.

【COVID-19 Measures】
・We have provided hand sanitiser at the entrance, please use it when entering and leaving the house.
・Please take your temperature on arrival.
・Please fill in names for all guests.
・You are not able to enter when your body temperature is 37.5C or higher.
・The use of face coverings is strongly recommended for the host and the guests.



 





【What's Included】



The guest must agree to pay all relevant charges below:



・Participate in the Property Viewing Tour





・Book our private chef experience "EATLO" (The costs depend on the type of service you are looking for, the menu that you select, personal chef experiences and the price per guest.) 





・Stay at Hiranotei Hayama or The Bath and Bed Hayama (20% Accommodation Discount)





 



【Guests Maximum】
Up to 14 Guests



 



●Appliances



【Lounge】


Single Projector, 100 Inch Projector Screen, Table, Chairs, Japanese Floor Cushions, Wi-Fi


 





【Kitchen】


Refrigerator, Rice Cooker, Microwave, Induction Cooking Heater, Kitchen Appliances (Frying Pan, Saucepan、Kettle, Grater, Peeler, Scale, Kitchen Knife, Bottle Opener, Wine Opener), Tableware (Plates, Rice Bowl, Spoon, Fork, Chopsticks, Drinking Glass, Water Carafe, Coffee Grinder, Cup)


 





【Guestroom】


Futon, Pillows, Sheet, Slippers, Clothes Hangers


【Bathroom】


Dryer,Bath Towel, Face Towel, Bath Mat, Shampoo, Conditioner, Body Wash


 





Click Here to Book




※Please book by email


●Notes

・Hiranotei Hayama
This is a private guesthouse with an event venue.
You should expect events or workshops held in the "Enjoy Japan!" zone. If one is conducted, you may share rooms with the event organizers or participants.

・Key
Please leave the key in the keybox when you go out.

・Please do not bother our neighbors
Please keep it down and do not bother the neighbors. No parties or loud activities whatsoever.
Please close the porch windows after 6:00pm. No parties allowed after 9:00pm, which is a quiet time in most neighborhoods. Please respect the noise curfew and tone it down after 9:00pm.

・Fire prevention
No BBQ and fire allowed in the property.
Please do not bring any heating or cooking equipment that might cause fire.
Make sure you follow the fire safety and prevention precautions.

・No smoking
We don't allow smoking on our property.
There's no ashtrays available.

・Trash
We can't accept any rubbish that does not fit in the bin. You will be charged 3,000 yen for the extra rubbish as the collection fee. No food should be left in the fridge. Please separate the recyclables (glass bottles, plastic bottles, or tins).

・After playing on the beach
Please wash the sand off before going into the house.
Do not wash dirty clothes in the bathroom.
Towels are provided for each guest but you are not allowed to use them on the beach area.

・Pets
Please understand we don't allow any pets.

・Damage Claims
If you break or damage something in our property and needs to be repaired or replaced, please inform us immediately. You are responsible to repair or replace the damaged property or pay for the damage claim.

・Valuables and personal belongings
Please do not leave important personal belongings or valuable items in the property.
We are not responsible for any loss, damage or theft of your valuables left in our property.

・Other
We are not responsible for any significant damages you received from attacks or fighting on our property. We are not responsible or liable for the safety and security of your vehicle.